Well, I knew it would happen eventually, and tonight's the night. I drew the slip that says "What You Wore Today."
*Insert monkey-covering-eyes emoji here*
Despite
my feelings regarding selfies
, I do follow a number of fashion bloggers, so I figured I might as well do this thing right, hence, my first attempt at fashion blogging:
and a few things I learned while I was at it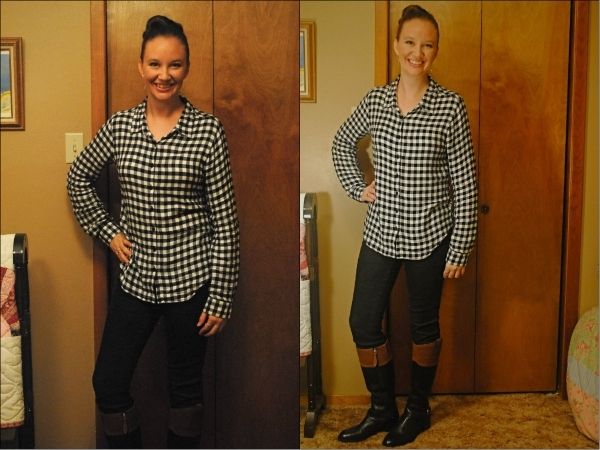 Y'all. It is NOT easy to take self-portraits. As natural as I hope this looks (who am I kidding...) it does not feel natural at all.
Also, you'll have to try multiple different camera angles, and move every lamp in your house to different locations.
This morning, I went up to the hospital to take some more pictures of my dear friend Christa and
her brand new little family of three.
A sampling of those pictures may be forthcoming! But no guarantees around here...
I don't know about y'all, but I always freeze in Hospitals, so I opted for long sleeves and boots. Good choice, considering that it turned out cold and rainy all day.
After about 20,385,830,257,943,750 pictures, you might begin to feel a little more comfortable.
Shirt//
Belk
Jeggings//
J.C. Penney
Boots//Sold Out
Similar Here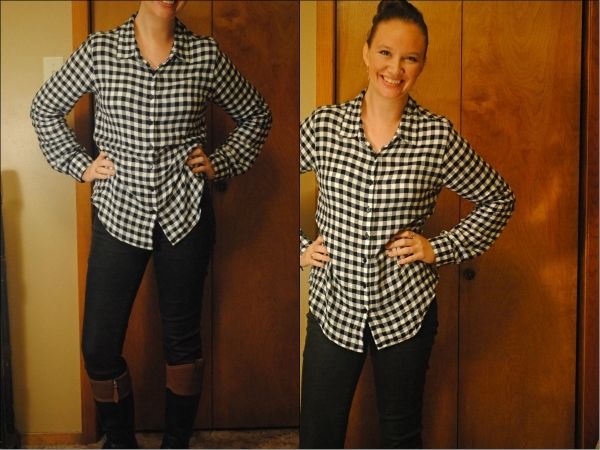 If you do this long enough, you'll end up just laughing at yourself, and that, my friends, is the sweet spot.
And you might even finally understand why your dance teacher always said you had chicken arms...
I was so excited to finally have the chance to wear this shirt, because the sleeves actually fit my crazy-long arms. I always end up cuffing the sleeves on button-downs because they end just above my wrists in a super awkward spot, but these - no such thing. They end exactly where they should!
On an entirely different subject, please excuse the less than stellar carpet and wall color in my dwelling... I only rent, so tearing up and replacing permanent fixtures is frowned upon.
Someday, I will fulfill my dream of flipping a house or two, but, sadly, this is not the time or place.