One of the Blogs that I like to read regularly is written by a girl in the Northwest.
Today she said something like Yes! Summer has finally arrived! and posted a picture of the thermometer saying 88 degrees.
Today I was rejoicing that fall had finally arrived because it was only around ninety outside and we can now actually eat hot lunches without feeling miserable.
Also? We can actually go to the park and have a picnic without sweating.
Talk about an awesome afternoon!
Although the heat may or may not have made us decide on our next activity . . .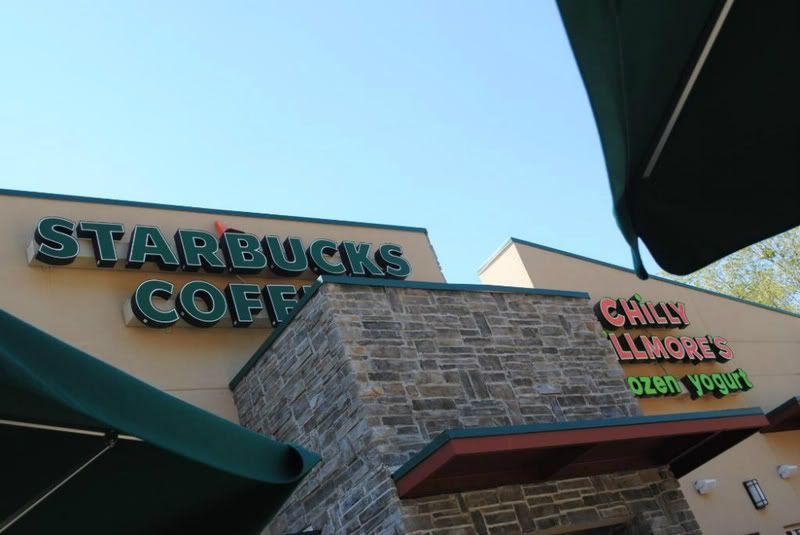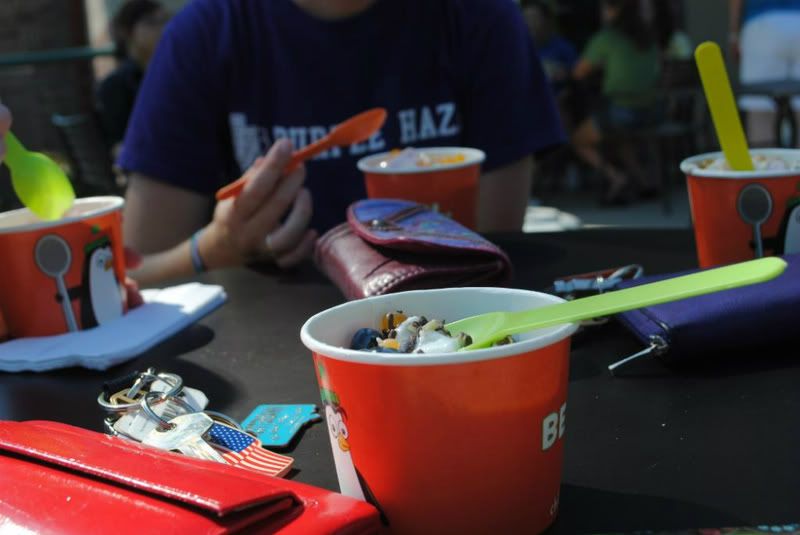 Props to you if you noticed the traffic cone on top of the Starbucks sign.
I didn't until I was reviewing the pictures.
Apparently it's a prank that's been there for months. Really? And I never noticed it?