Equinox. It's just a beautiful word, isn't it?
Just the sound of it evokes ideas of harmony and peace. (Okay. I realize that sounds really hippie-ish, but hey. It's true.)
I love Autumn!
I may or may not be one of those people who say "I love [insert whatever season it is at the moment]!" all the time, but it's true. I love all of the seasons and whichever one it is at the moment is the one that I love the most.
There is beauty to be found in every season and in every changing-of-season, so, without further ado, some Equinox beauty for you:
1. Fantastic moon! (This is actually the moon
I mentioned a while back
, and while I'm not sure I'm satisfied with it, I just had to post a picture.
Now
that
was glorious in person.
2. Red Barns in (somewhat) Green Landscapes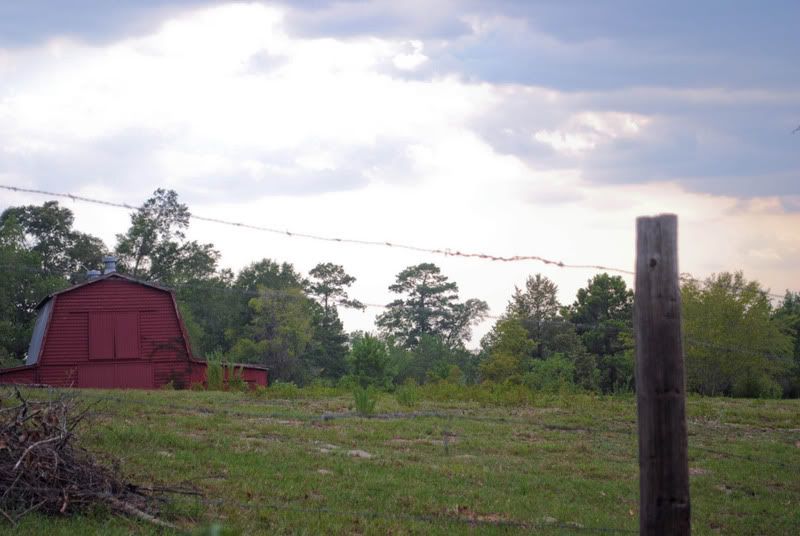 You can tell they're just waiting on yellow leaves to complete the pciture.
3. Stormy Skies. When you live in Texas right now, they're doubly beautiful.
I was getting sprinkled on before I even made it back to the house and even though this particular one didn't deliver as much as we'd hoped, somehow even just the anticipation and the little reward were enough to carry me through for a few days.
4. Leaves and Little Tikes (or Little John Deeres in this case)
5. Sleepy-time cats who will let you do anything with them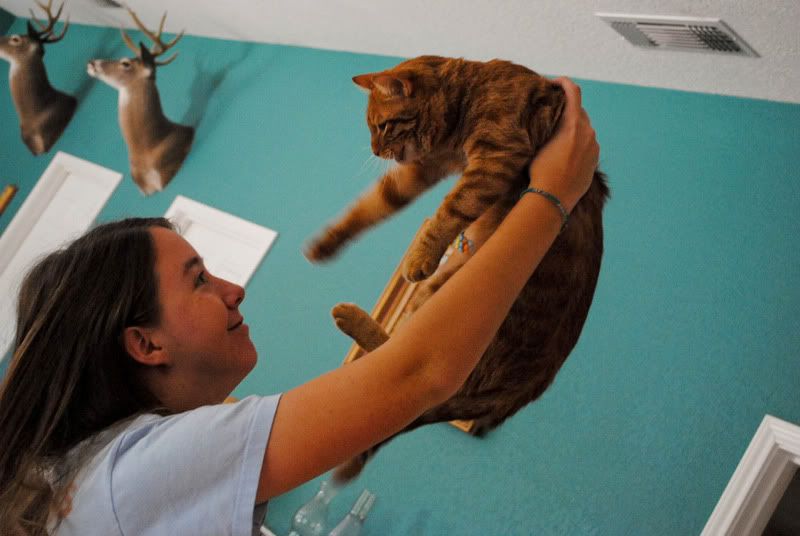 I love the look on Sister-Friend's face in that last one. We love him. Can you tell?
And no, he's not angry there. I don't know why it looks like he is. Cameras do weird things sometimes. Two seconds later, he was purring in her arms.
6. Eggs balanced on counter-tops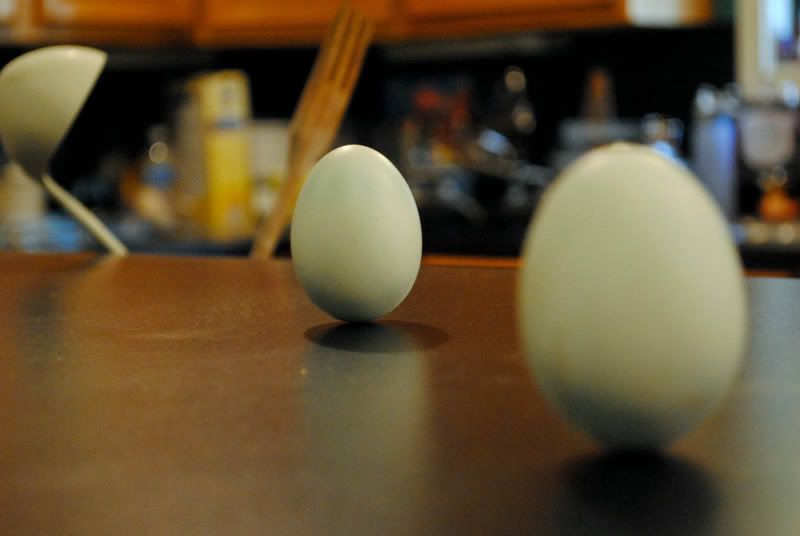 If you didn't know about this last one, I feel very sorry for you. Yes. At both Equinoxes (Equini?) you can balance an egg on the wider end. Something to do with the gravitational pull of the moon being perfectly . . . aligned . . . with . . . something. (I missed that part of the science lesson.)
Around our house, we have mastered the art of egg-balancing. As in, even I can do it.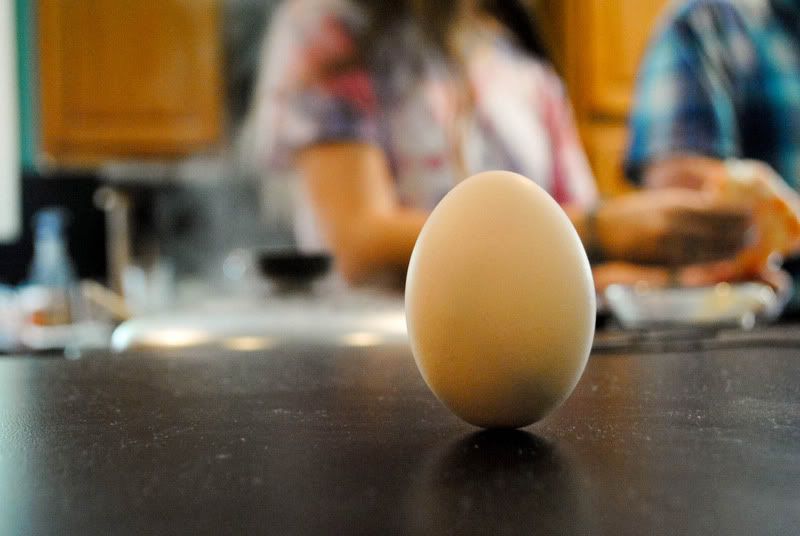 I balanced this one! So proud!
But we've noticed that the eggs will stay balanced even after the equinox is over. So we're beginning to suspect that we should try to balance them at other times of the year to see if we've been deceived all along.
Either way, we love doing it and, since we have our own chickens (and frequently a surplus of eggs), will have any number of eggs on our counter come Equinox time.
Of course with all the seasons there are also unpleasant things. In the fall, for me, it's pumpkin flavoring.
Eeeeeewww!
I can hardly handle it. I love looking at pumpkins, and carving them, and eating the seeds even. Yum!
But pumpkin bread and pumpkin pie? Never.
Give me banana bread or zucchini bread and sweet potato pie any day of the week, but pumpkin I will never touch.
And heaven forbid I walk into Starbucks right after they've made a Pumpkin Spice Latte. Instant headache. I'm not even kidding.
But still, I love Fall!