Sorry for my recent disappearance! The combination of a mini-vacation/reunion/birthday event with dear friends, and some mean shoulder tension, and, you know, life, meant that, once again, this little blog was left behind for a little while. I'm working on some life adjustments right now, that hopefully will lead to somewhat "regularly scheduled programming" around here. I'll let y'all in on the details soon(ish)...
In the meantime, enjoy Small Town Saturday, c/o the Kite Festival, which was not this past Saturday, but the Saturday before: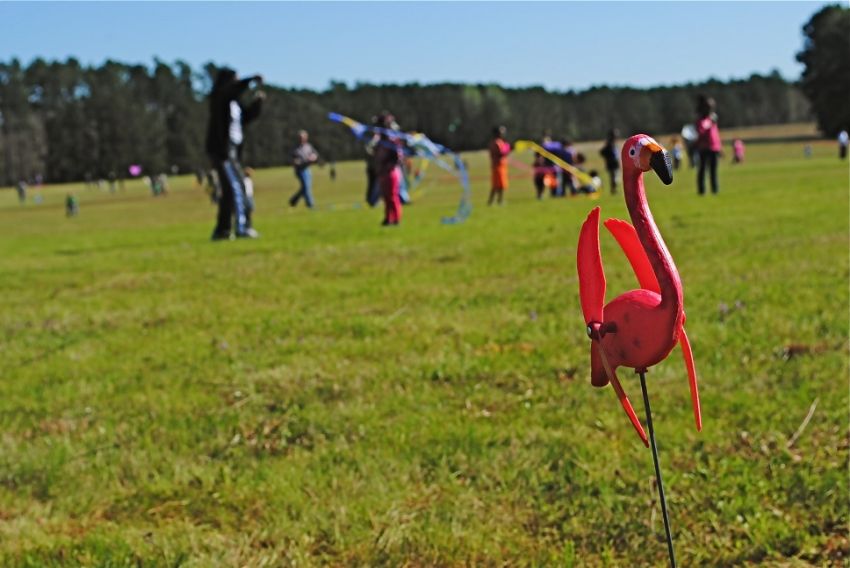 There were rows of these guys around the field to show when the wind was blowing - such a cute little detail!
Yep, that's me, flying kites with the best of 'em.
You guys, there were so many people there! I know these pictures don't really express that, but, trust me, there were.
Mostly, it was young families and grandparents, but there were a few adults who were serious about their kite-flying, and even a few people who got their kites up in the air, then tied the strings to camp chairs and disappeared.
I did not understand those people, especially since, when there's only a chair there, and no human beings, you don't automatically assume you're going to have to tangle with a kite string, so you run blindly into near catastrophe... or maybe that was just me.
There were a few "special" kites flying around, i.e. a giant caterpillar, and his flying friends much higher above the ground.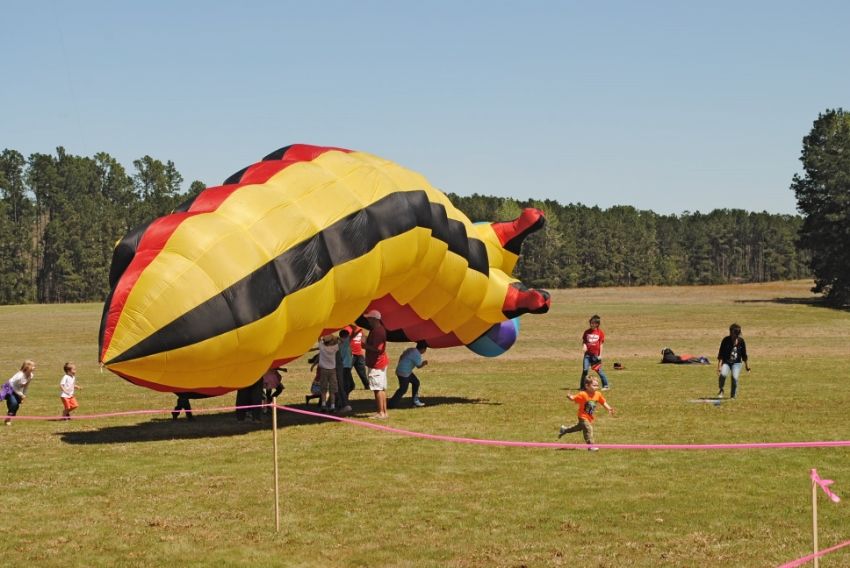 The kiddos had such fun running around under that thing. I wished the two little guys I nanny could have been there to join in the fun. There had been a huge storm the night before, though, that had done some significant damage to their property, so they were at home.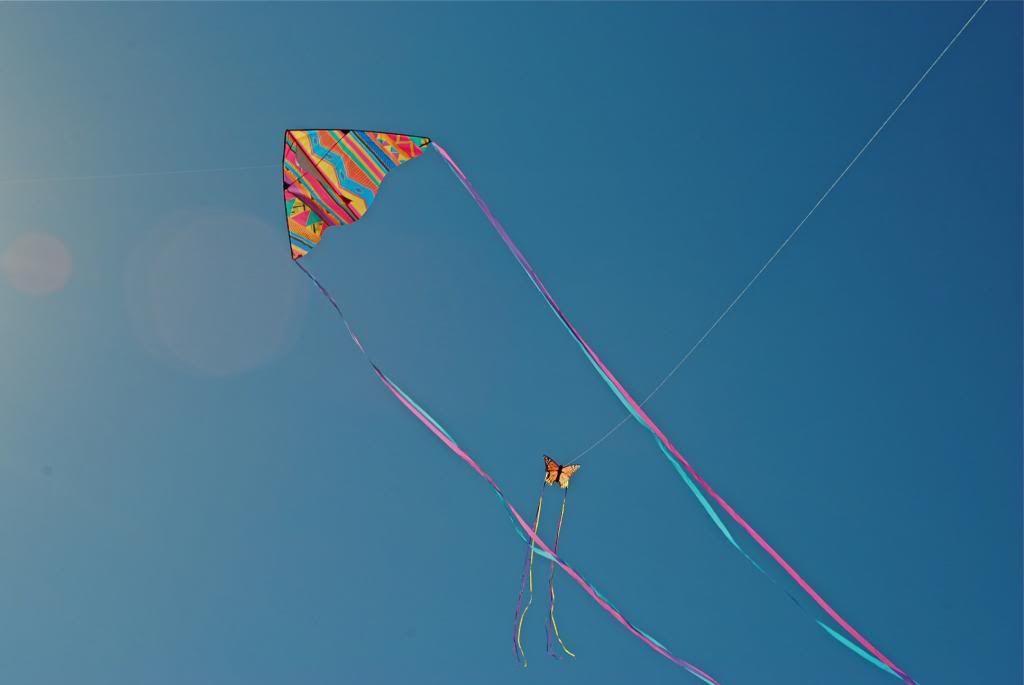 Actually, the majority of people there named the storm as their reason for coming out - about half the county was out of power, and when it's sunny outside and there's a kite festival going on, why stay in a house with no electricity?
My family had long planned this as an intentional outing -
(Why yes, I did just say "outing"...)
- when you have all the sisters in town, why not go to the Kite festival even though you do have electricity?
Even Grandma enjoyed watching everyone's kites from under her parasol.
Of course quite a few of Baby Sister's friends were there, and I got a chance to have freak out moments over the fact that people I used to baby-sit are in their late teens, and some even 20 years old...
Not to mention interacting like grown up people (and looking like them too)!
Seriously. Look at these people.
Not to embarrass her, but I started baby-sitting that girl on the left when she was being potty-trained. POTTY-TRAINED, people.
Please tell me I'm not that old.
How did they get to be these beautiful, grown up people giving me thumbs-up after a good run with a kite?
I. Do. Not. Understand.
Speaking of a good run with the kite, I was pretty proud of myself. I probably hadn't flown a kite since I was 7 or something, but it came right back to me as soon as I got it in my hands. It was almost all the way to the end of its reel at one point...
Yep, these are the kind of accomplishments, I'm proud of lately. Maybe you call that perspective? Five years ago, I might have been embarrassed to be seen flying a kite, now I run madly through the public with one...
As did my sisters.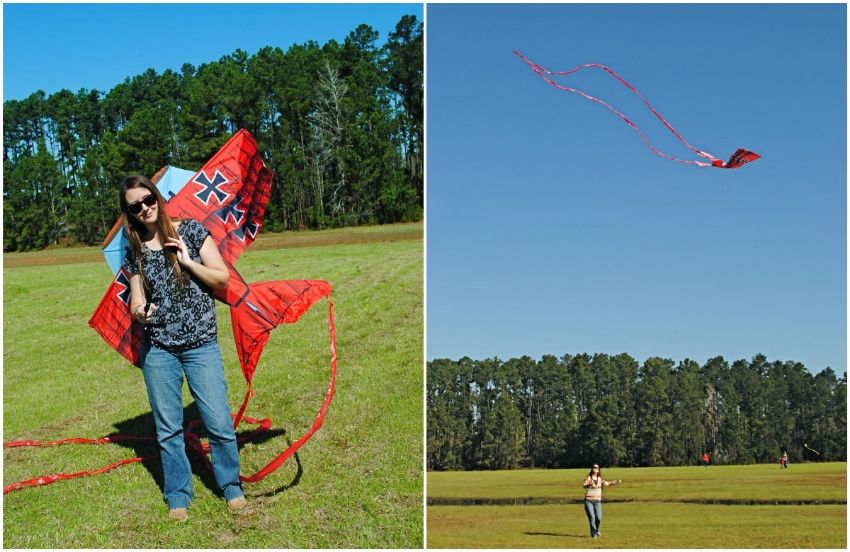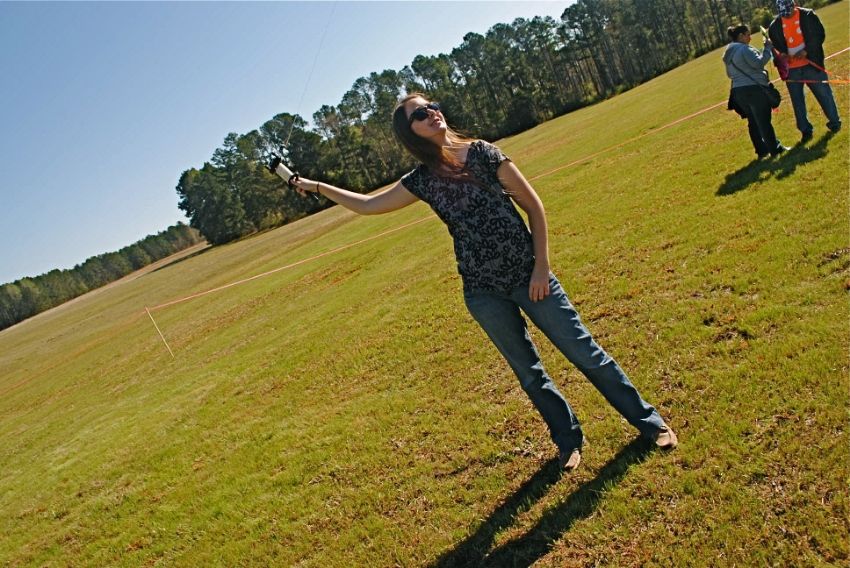 So casual and relaxed as she flies her kite with one hand like a pro...
We literally stayed in an open field for 4 hours before we decided to go home.
Well, with a small break to rest on our picnic blanket and stare at the kite(s) in the sky...
... and get thoroughly sun-burned. Yep. It was painful, my friends. Someday, I'll learn to apply sunscreen, I hope.
Oh, and a few trips to the food trucks.
It was lovely.